Business owners/managers... I have 1 advertising slot available on the website. More info here Click Here.
I want to thank all the current advertisers. Their ads help keep this site running.
Please give them a click and check out their pages.

Welcome To Vermilion County Spotters Page
This page is to provide information to all Vermilion County EMA weather spotters, and other interested parties.
---
---
-NEW 12/4/18. Taylorville Illinois Area Tornadoes-

---




Vermilion County Storm Damage Maps

Move cursor over year to display the map below.

| | | | |
| --- | --- | --- | --- |
| 2009 | 2010 | 2011 | 2012 |
| 2013 | 2014/15/16 | 2017/18 | 2019 |



---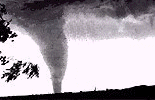 Recent Tornado History
60 TORNADOES(s) were reported in Vermilion County, Illinois between 01/01/1950 and 12/31/2017. Click on Location to display Details.
Mag:
Dth:
Inj:
PrD:
CrD:

Magnitude
Deaths
Injuries
Property Damage
Crop Damage

Vermilion County
Location
Date
Time (CST)
Type
Mag
Dth
Inj
PrD
CrD
1 VERMILION
04/09/1953
05:45 PM
Tornado
F3
1
5
25.0M
0
2 Jamaica
11/15/1955
05:00 PM
Tornado
F0
0
0
N/A
0
3 Sidell
12/18/1957
06:40 PM
Tornado
F1
0
0
25K
0
4 Oakwood
07/10/1958
05:00 PM
Tornado
F1
0
0
3K
0
5 Tilton
08/15/1958
05:00 AM
Tornado
F1
0
0
3K
0
6 Sidell
06/16/1960
01:00 PM
Tornado
F0
0
0
3K
0
7 Sidell
03/06/1961
04:40 AM
Tornado
F2
0
0
N/A
0
8 Bismarck
07/21/1961
05:20 PM
Tornado
F2
0
0
25K
0
8 Danville
07/21/1961
06:25 PM
Tornado
F1
0
0
25K
0
10 Hume
07/02/1962
03:30 PM
Tornado
F2
0
0
25K
25K
11 Catlin
11/12/1965
05:00 PM
Tornado
F0
0
0
3K
0
12 Catlin
05/10/1969
10:15 AM
Tornado
F0
0
0
0K
0
13 Danville
07/24/1969
10:55 AM
Tornado
F0
0
0
25K
0
14 Ridge Farm
08/12/1973
10:15 AM
Tornado
F2
0
0
0K
0
15 Hoopeston
08/14/1973
12:30 PM
Tornado
F2
0
0
25K
0
16 Oakwood
08/14/1973
12:45 PM
Tornado
F0
0
0
25K
0
17 Fithian
04/03/1974
02:55 PM
Tornado
F3
N/A
N/A
N/A
N/A
18 Bismarck
04/03/1974
03:25 PM
Tornado
F2
0
12
2.5M
0
19 Potomac
11/10/1975
12:08 AM
Tornado
F2
0
0
250K
0
20 VERMILION
03/20/1976
02:25 PM
Tornado
F4
0
0
2.5M
0
21 Hoopeston
07/04/1981
03:07 PM
Tornado
F0
0
0
3K
0
22 Ridge Farm
04/02/1982
11:18 PM
Tornado
F1
0
5
250K
0
23 Hoopeston
06/22/1984
06:55 PM
Tornado
F1
0
0
250K
0
24 Potomac
06/01/1987
12:50 PM
Tornado
F0
0
0
0K
0
25 Collison
06/01/1987
12:53 PM
Tornado
F0
0
0
0K
0
26 Allerton
06/13/1987
02:25 PM
Tornado
F0
0
0
0K
0
27 Fithian
05/08/1988
06:45 PM
Tornado
F0
0
0
25K
0
28 Tilton
03/22/1991
11:13 PM
Tornado
F1
0
0
2.5M
0
29 Danville
06/08/1993
06:01 PM
Tornado
F0
0
0
N/A
0
30 Danville
06/08/1993
06:16 PM
Tornado
F0
0
0
N/A
N/A
31 Cheneyville
08/08/1994
03:35 PM
Tornado
F0
0
0
0
0
32 Rossville
08/08/1994
03:50 PM
Tornado
F0
0
0
0
0
33 Catlin
04/19/1996
08:08 PM
Tornado
F0
0
0
0
0
34 Sidell
04/07/1998
07:20 PM
Tornado
F0
0
0
0
0
35 Ridge Farm
05/19/1998
04:30 PM
Tornado
F0
0
0
50K
0
36 Collison
12/06/1998
06:55 PM
Tornado
F0
0
0
300K
0
37 Oakwood
05/14/2003
06:19 PM
Tornado
F0
0
0
0
0
38 Ridge Farm
05/14/2003
06:40 PM
Tornado
F0
0
0
0
0
39 Georgetown
05/28/2003
06:05 PM
Tornado
F0
0
0
0
0
40 Allerton
06/10/2004
01:57 PM
Tornado
F0
0
0
0
0
41 Rossville
07/26/2006
06:15 PM
Tornado
F1
0
0
40K
0
42 Hoopeston
07/26/2006
06:30 PM
Tornado
F0
0
0
0
0
43 Fairmount
05/13/2009
11:23 PM
Tornado
EF0
0
0
35K
0
44 Fairmount
06/19/2009
04:50 PM
Tornado
EF0
0
0
0
0
45 Westville
06/19/2009
05:09 PM
Tornado
EF0
0
0
0
0
46 Collison
08/19/2009
04:10 PM
Tornado
EF0
0
0
80K
15K
47 East Lynn
06/21/2010
05:22 PM
Tornado
EF0
0
0
0
0
48 Rossville
06/21/2010
06:02 PM
Tornado
EF0
0
0
0
0
49 Sidell
07/21/2010
12:24 PM
Tornado
EF0
0
0
0
0
50 Henning
04/19/2011
07:05 PM
Tornado
EF0
0
0
225K
0
51 Rossville
04/19/2011
07:14 PM
Tornado
EF1
0
0
360K
0
52 Allerton
05/07/2011
05:08 PM
Tornado
EF0
0
0
0
0
53 Tilton
05/01/2012
05:19 PM
Tornado
EF0
0
0
8K
0
54 Hoopeston
05/06/2012
05:19 PM
Tornado
EF0
0
0
65K
0
55 Westville
05/31/2013
10:24 PM
Tornado
EF1
0
0
50K
0
56 East Lynn
11/17/2013
01:00 PM
Tornado
EF2
0
0
2.5M
0
57 Westville
11/17/2013
01:03 PM
Tornado
EF2
0
1
9.5M
0
58 Bismarck
9/9/2016
06:34 PM
Tornado
EF1
0
0
100K
0
59 Catlin
9/9/2016
07:13 PM
Tornado
EF0
0
0
0
0
60 2 NW Alvin
5/26/2017
05:52 PM
Tornado
EF1
0
0
0
0
TOTALS:
1
23
45.7M
0
---
Details:
Data Provided By NWS Lincoln, Illinois