Business owners/managers... I have 1 or 2 advertising slots still available on the website. More info here Click Here.
I want to thank the two new advertisers for their ads. CIMICO and Just The Facts.
Please give them a click and check out their services as well as all the others.

Welcome To Vermilion County Spotters Page
This page is to provide information to all Vermilion County EMA weather spotters, and other interested parties.
---
---
-NEW 4/7/16. Man Records Tornado That Destroys His Home/Kills Wife - 4/9/15-

---




Vermilion County Storm Damage Maps

Move cursor over year to display the map below.

| | | | | | | | |
| --- | --- | --- | --- | --- | --- | --- | --- |
| Select Year --> | 2009 | 2010 | 2011 | 2012 | 2013 | 2014/15/16 | 2017/18 |




Spotters Briefing

---

---

UPCOMING MEETINGS

None scheduled at this time.




---

Hazardous Weather Outlook

303 PM CDT Sun Jul 15 2018 This Hazardous Weather Outlook is for portions of central Illinois, east central Illinois, southeast Illinois and west central Illinois. .DAY ONE...TONIGHT... Isolated to scattered thunderstorms remain possible this evening. A few of the storms may be capable of strong wind gusts. Locally heavy rainfall would also be possible. .DAYS TWO THROUGH SEVEN...MONDAY THROUGH SATURDAY... Thunderstorm chances will persist into Monday. Additional thunderstorms are possible Thursday through Saturday. At this time, it appears the threat for widespread severe weather is low.

---





---

---

---

TRAINING PAGES

*Safe Spotting
*Storm Spotting From Home
*NWS Spotter Training
*Identifying A False Tornado
*Wall vs Shelf Clouds
*Thunderstorm Types
*Weather Calculators
*NIMS Training
More Coming Soon

---





Notice!

NIMS Training

All Vermilion Cpounty EMA spotters are required to complete the federal and state required NIMS 100, 200, and 700 tests. These tests are taken online and the county has a *NIMS Training webpage set up to make it easy access. A link is also provided on this page under the "Training" section above.
All spotters must complete this process to continue to be used by this agency. For more information, you can call 217-443-6010.

---





SPOTTERS NEEDED

We need spotters in the
western part of the county.
*Rankin area
*Armstrong/Potomac area
*Fithian/Fairmount area
*ILL RT.49 corridor
Interested in Severe Weather Spotting?
*Click Here*

Contact admin@vermilionweather.com
for more info.

---
---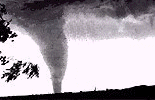 Recent Tornado History
60 TORNADOES(s) were reported in Vermilion County, Illinois between 01/01/1950 and 12/31/2017. Click on Location to display Details.
Mag:
Dth:
Inj:
PrD:
CrD:

Magnitude
Deaths
Injuries
Property Damage
Crop Damage

Vermilion County
Location
Date
Time (CST)
Type
Mag
Dth
Inj
PrD
CrD
1 VERMILION
04/09/1953
05:45 PM
Tornado
F3
1
5
25.0M
0
2 Jamaica
11/15/1955
05:00 PM
Tornado
F0
0
0
N/A
0
3 Sidell
12/18/1957
06:40 PM
Tornado
F1
0
0
25K
0
4 Oakwood
07/10/1958
05:00 PM
Tornado
F1
0
0
3K
0
5 Tilton
08/15/1958
05:00 AM
Tornado
F1
0
0
3K
0
6 Sidell
06/16/1960
01:00 PM
Tornado
F0
0
0
3K
0
7 Sidell
03/06/1961
04:40 AM
Tornado
F2
0
0
N/A
0
8 Bismarck
07/21/1961
05:20 PM
Tornado
F2
0
0
25K
0
8 Danville
07/21/1961
06:25 PM
Tornado
F1
0
0
25K
0
10 Hume
07/02/1962
03:30 PM
Tornado
F2
0
0
25K
25K
11 Catlin
11/12/1965
05:00 PM
Tornado
F0
0
0
3K
0
12 Catlin
05/10/1969
10:15 AM
Tornado
F0
0
0
0K
0
13 Danville
07/24/1969
10:55 AM
Tornado
F0
0
0
25K
0
14 Ridge Farm
08/12/1973
10:15 AM
Tornado
F2
0
0
0K
0
15 Hoopeston
08/14/1973
12:30 PM
Tornado
F2
0
0
25K
0
16 Oakwood
08/14/1973
12:45 PM
Tornado
F0
0
0
25K
0
17 Fithian
04/03/1974
02:55 PM
Tornado
F3
N/A
N/A
N/A
N/A
18 Bismarck
04/03/1974
03:25 PM
Tornado
F2
0
12
2.5M
0
19 Potomac
11/10/1975
12:08 AM
Tornado
F2
0
0
250K
0
20 VERMILION
03/20/1976
02:25 PM
Tornado
F4
0
0
2.5M
0
21 Hoopeston
07/04/1981
03:07 PM
Tornado
F0
0
0
3K
0
22 Ridge Farm
04/02/1982
11:18 PM
Tornado
F1
0
5
250K
0
23 Hoopeston
06/22/1984
06:55 PM
Tornado
F1
0
0
250K
0
24 Potomac
06/01/1987
12:50 PM
Tornado
F0
0
0
0K
0
25 Collison
06/01/1987
12:53 PM
Tornado
F0
0
0
0K
0
26 Allerton
06/13/1987
02:25 PM
Tornado
F0
0
0
0K
0
27 Fithian
05/08/1988
06:45 PM
Tornado
F0
0
0
25K
0
28 Tilton
03/22/1991
11:13 PM
Tornado
F1
0
0
2.5M
0
29 Danville
06/08/1993
06:01 PM
Tornado
F0
0
0
N/A
0
30 Danville
06/08/1993
06:16 PM
Tornado
F0
0
0
N/A
N/A
31 Cheneyville
08/08/1994
03:35 PM
Tornado
F0
0
0
0
0
32 Rossville
08/08/1994
03:50 PM
Tornado
F0
0
0
0
0
33 Catlin
04/19/1996
08:08 PM
Tornado
F0
0
0
0
0
34 Sidell
04/07/1998
07:20 PM
Tornado
F0
0
0
0
0
35 Ridge Farm
05/19/1998
04:30 PM
Tornado
F0
0
0
50K
0
36 Collison
12/06/1998
06:55 PM
Tornado
F0
0
0
300K
0
37 Oakwood
05/14/2003
06:19 PM
Tornado
F0
0
0
0
0
38 Ridge Farm
05/14/2003
06:40 PM
Tornado
F0
0
0
0
0
39 Georgetown
05/28/2003
06:05 PM
Tornado
F0
0
0
0
0
40 Allerton
06/10/2004
01:57 PM
Tornado
F0
0
0
0
0
41 Rossville
07/26/2006
06:15 PM
Tornado
F1
0
0
40K
0
42 Hoopeston
07/26/2006
06:30 PM
Tornado
F0
0
0
0
0
43 Fairmount
05/13/2009
11:23 PM
Tornado
EF0
0
0
35K
0
44 Fairmount
06/19/2009
04:50 PM
Tornado
EF0
0
0
0
0
45 Westville
06/19/2009
05:09 PM
Tornado
EF0
0
0
0
0
46 Collison
08/19/2009
04:10 PM
Tornado
EF0
0
0
80K
15K
47 East Lynn
06/21/2010
05:22 PM
Tornado
EF0
0
0
0
0
48 Rossville
06/21/2010
06:02 PM
Tornado
EF0
0
0
0
0
49 Sidell
07/21/2010
12:24 PM
Tornado
EF0
0
0
0
0
50 Henning
04/19/2011
07:05 PM
Tornado
EF0
0
0
225K
0
51 Rossville
04/19/2011
07:14 PM
Tornado
EF1
0
0
360K
0
52 Allerton
05/07/2011
05:08 PM
Tornado
EF0
0
0
0
0
53 Tilton
05/01/2012
05:19 PM
Tornado
EF0
0
0
8K
0
54 Hoopeston
05/06/2012
05:19 PM
Tornado
EF0
0
0
65K
0
55 Westville
05/31/2013
10:24 PM
Tornado
EF1
0
0
50K
0
56 East Lynn
11/17/2013
01:00 PM
Tornado
EF2
0
0
2.5M
0
57 Westville
11/17/2013
01:03 PM
Tornado
EF2
0
1
9.5M
0
58 Bismarck
9/9/2016
06:34 PM
Tornado
EF1
0
0
100K
0
59 Catlin
9/9/2016
07:13 PM
Tornado
EF0
0
0
0
0
60 2 NW Alvin
5/26/2017
05:52 PM
Tornado
EF1
0
0
0
0
TOTALS:
1
23
45.7M
0
---
Details:
Data Provided By NWS Lincoln, Illinois