Business owners/managers... I have 1 advertising slot still available on the website. More info here Click Here.
I want to thank all the current advertisers. Please give them a click and check out their pages.



Forecast blank? Force Update



National Weather Service Forecast for:


Issued by:
Updated:

Click County On Map Or Select From Drop-Down Menu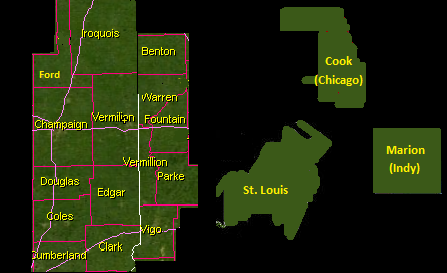 St. Louis County Missouri
Quick Cast

Extended 7 Day Text Forecast
Forecast from NOAA-NWS for .
Animated forecast icons courtesy of www.meteotreviglio.com.
To request forecasts be added for surrounding counties
Use the "Contact Admin" link at the bottom of this page.
Weather Story




Precip Forecast

Move cursor over product parameter name to display the graphic below.

Sat, Aug 18
Sun, Aug 19
Mon, Aug 20
Tue, Aug 21
-Wed, Aug 22
Temps= Thu, Aug 23
-Mon, Aug 27
Temps= Sat, Aug 25
-Fri, Aug 31
Precip= Thu, Aug 23
-Mon, Aug 27
Precip= Sat, Aug 25
-Fri, Aug 31

Images courtesy of the Hydrometeorological Prediction Center



Images On This Page Provided By NOAA/NWS and Weather Underground